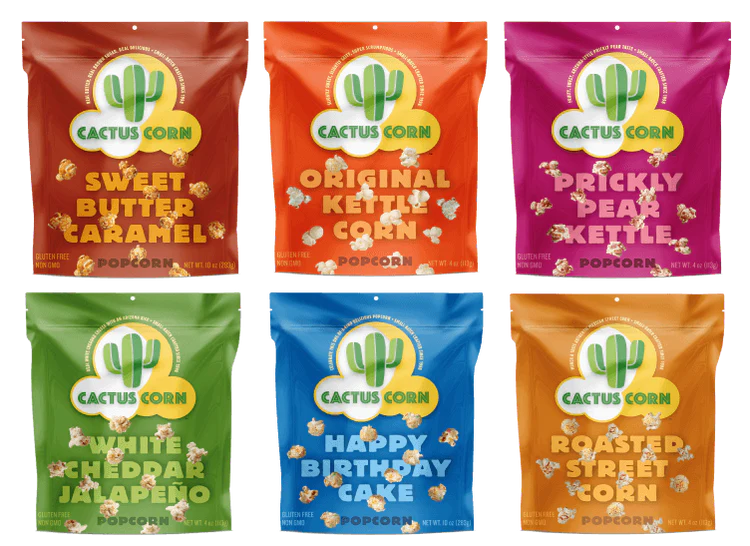 Create Your Own Cactus Corn Bundle 12-Pack
Choose from all six hand crafted Cactus Corn popcorn flavors, perfect for a snacking party! Bring a little piece of Arizona right to your door.
Please wait for a few seconds on the checkout page so the products can be loaded into your cart.
[[ $t('message.bundleAddedToCart') ]]
[[ $t('message.noteHeader') ]]
* [[ $t('message.required') ]]